Day out
Even if you are not staying at Recreatiecentrum de Vogel, there is so much to experience! It is the perfect place to spend a day with the (grand) children. No vacation, but still a break!
Facilities
Indoor swimming pool (April - October)
Spraypark with family slide (April - October)
Sandy beach at the lake
Indoor playground
Different playgrounds
Walk and cycle
Canoe and pedal boats
Mini golf
Animal farm
Visiting hours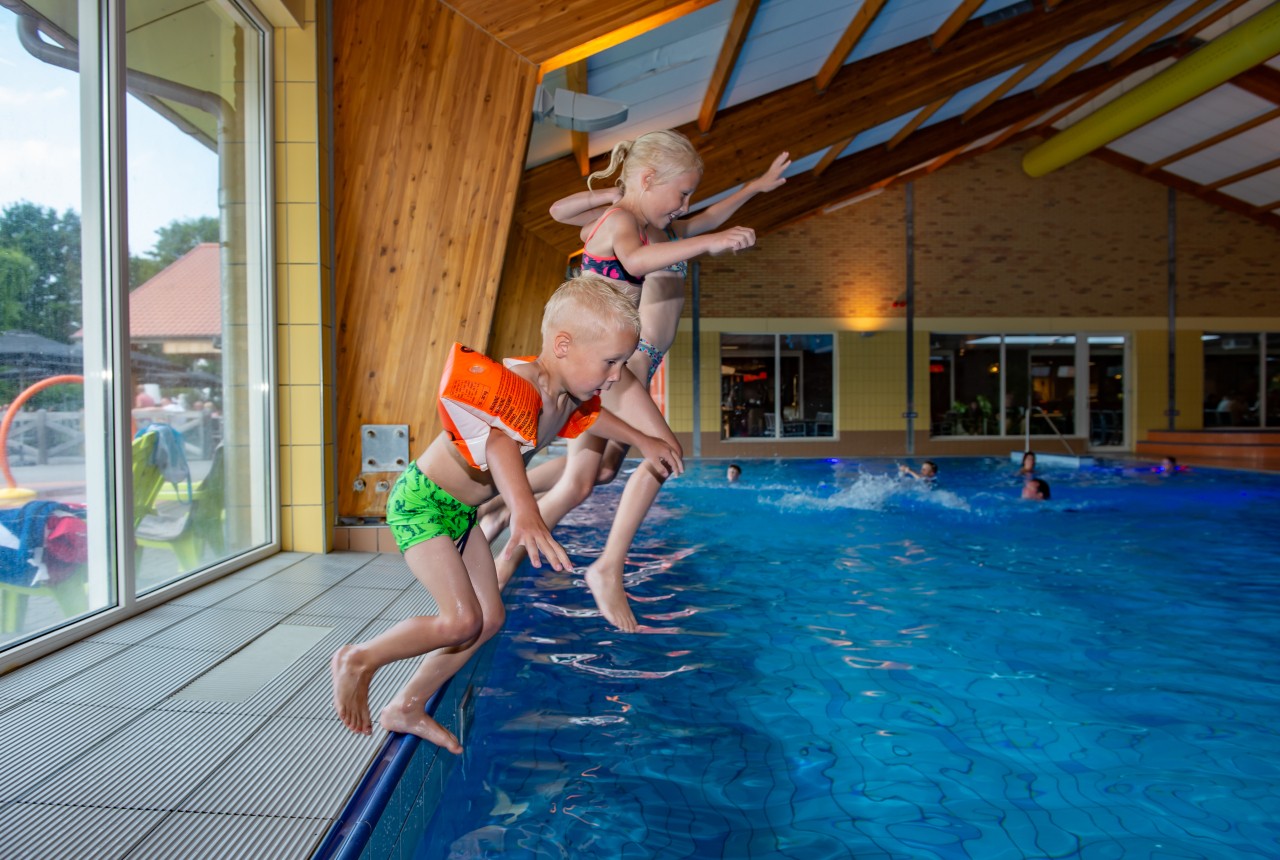 Food & beverage
The cafeteria has a large assortment with truly traditional fries, snacks, pancakes, drinks, (soft) ice cream… actually too much to mention and something for everyone.
For a cup of coffee with a piece of apple pie, lunch or dinner you are welcome in the restaurant or on our terrace with a view of the spray park and family slide.
Restaurant and cafetaria